Somewhere caught between the analog and digital age, between technology and design, between storytelling and strategy, Philipp creates advertising campaigns that extend across content genres, have a strong connection to the outside world and hopefully never feel like, well... advertising.
Philipp is a member of the global
ADC
and
D&AD
, a judge at the
FWA
and the
Shorty Awards
and a mentor for the
One Club One School
.
Besides his
personal photography
, Philipp recently created and directed
FAIL
. A film format featuring friends' and families' most fatal failures. The pilot was released in 2020.
Get in touch, if you're interested in working together:
philippdietz@me.com
Clients

Audi
Beats by Dre
BMW
Bosch
California Lottery
Chateau Ste Michelle
Converse
Ebay
Gentle Monster
Kia
Kiehl's
L'Oréal
Lexus
Maybach
Maybelline
Mercedes-Benz
Nike
Ritz-Carlton
St Regis
T-Mobile
Vodafone

Agencies

AKQA
David & Goliath
DDB
Huge
Jung von Matt
Springer & Jacoby
Saatchi & Saaatchi
Recognitions

Art Directors Club
Awwwards
Cannes Lions
Complex
Dazed
Design made in Germany
Effie Awards
Favorite Website Awards
Focus
Google Sandbox
Hypebeast
LA Magazine
One Club
Page Magazine
Shorty Awards
Stash
Variety
Vogue
YouTube Awards
Expertise

Art Direction
Brand Design
Brand Strategy
Campaign Direction
Cinematography
Coding
Copywriting
Film Direction
Photography
Product Design
Web Design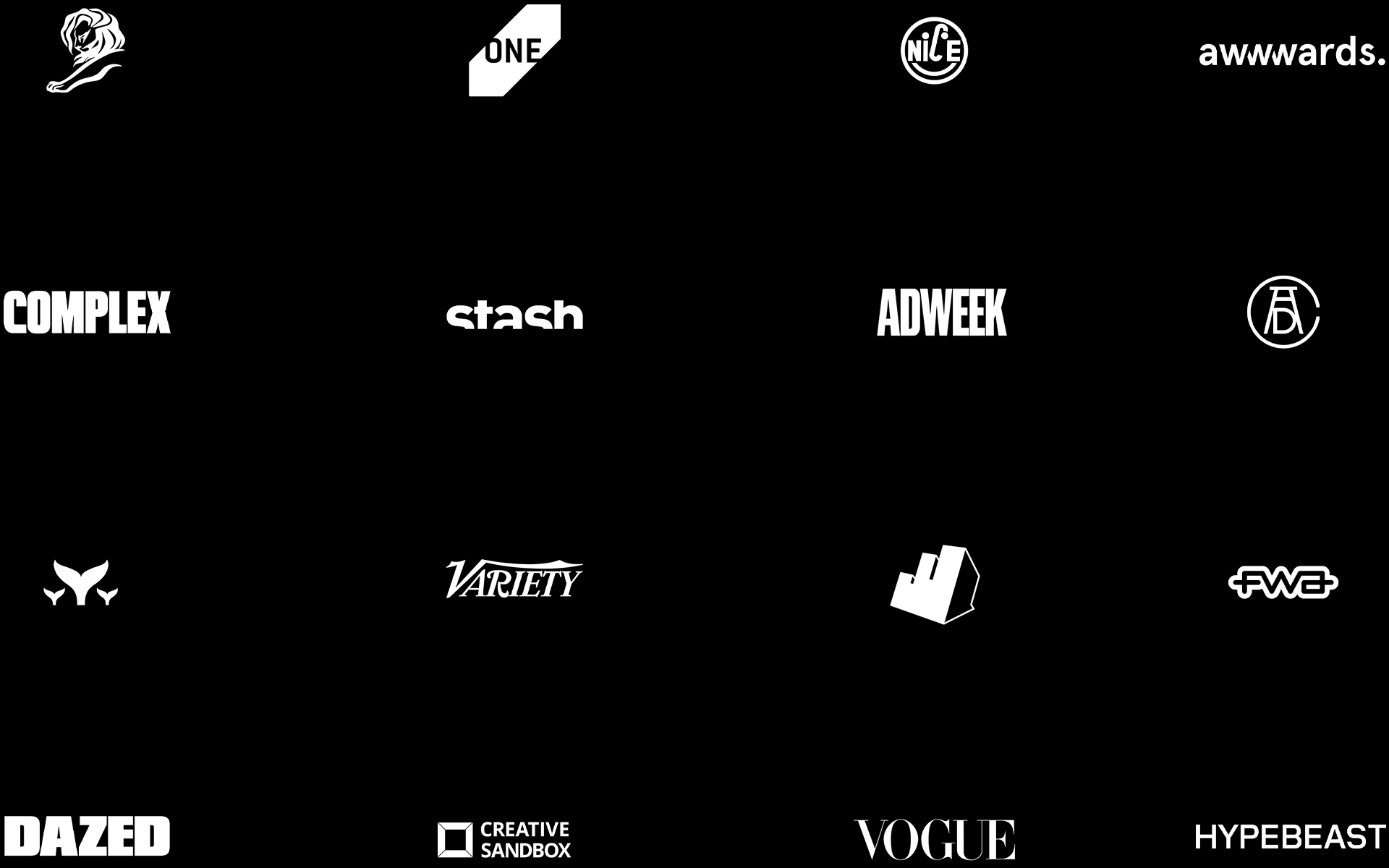 Jon King
Creative Director, Saatchi&Saatchi
"Philipp is a pain in the ass. He's not shy about calling bullshit on something. He's willing to kill his own work at the 11th hour if he doesn't feel it's as good as it could be. He's more than ready (and able) to call out a poorly chosen adjective. He seemingly has a strong, inviolable opinion on just about everything. He fights, pushes back, argues, and refuses to lower the bar.
The result of all this is better work. Happy creative directors and clients. And a copywriter who appreciates his passion."
James Cohen
Group Creative Director, David & Goliath
"Philipp is one of my favorite partners of all time. An excellent human being and a top-shelf creative director. His approach is surgical and efficient, and his energy is infectious. Everybody loves him.
Philipp has a brilliant eye for design, ridiculously good taste, and an aesthetic that will make even mediocre copy look like it's brilliant. He can even write, which is saying a lot, coming from a lifelong writer.
I am proud to be a friend, a fan, and a former colleague. I'd be lucky to work with him again. Until then, I'll live vicariously through his stunning work and mesmerizing photography. Oh, also, he happens to be very funny, despite being German."
Bahador Pakravesh
Creative Director, Jung von Matt and DDB
"Philipp is one of the most efficient people I have worked with in my career. He was my partner at Jung von Matt and DDB. His brilliant and clear skills in strategic, analytic and creative work in all relevant channels have always impressed me.
But above all that, he became a good friend of mine. And he has an excellent taste when it comes to finding the perfect lunch location. Thanks a lot for everything, buddy."
Jonathan Lee
Associate Creative Director, Huge

"Philipp is a unicorn. He takes no corner blindly. And isn't afraid to take on that impossible brief. Having honed his skills in Germany at world class agencies and on world class brands, be prepared for jealousy-inducing ideas, concepts and designs.
He and I have spent countless hours together and I can honestly say, he is one of the best creatives I have ever collaborated with. And he became a good friend.
Also, presenting work with him in front of clients is the ultimate show. Highly entertaining and extremely successful. In other words, hire him."
Chris DeNinno
Creative Director, David & Goliath
"When I heard about this guy named Philipp. I was like, "What's up with the extra P?" But when I met Philipp, I instantly understood why. Philipp gives it his all. And then some.
I was lucky enough to work as partners with him at David&Goliath. Hands down, he is one of the friendliest, smartest, bravest, funniest, most -estiest guys I know. Throw a superlative at him and he wears it like a pro. He has an inextinguishable craving for his craft. Solving problems with surgical precision. And presenting to clients with honesty and ease.
If you ever get the chance to work with Philipp, do it. He's worth every P he's got. Philipp is a great guy with amazing talents, and I can't say enough good things about him."